THERE IS POWER IN A VOICE - Bericht über die Lecture zum Martin L. King Jr. Day
I wants my things. 
I want my arm wit the hot iron scar, 
& my leg wit the flea bite. 
I want my calloused feet, 
& quick language back in my mouth, 
fried plantains, pineapple pear juice, 
sun-ra & joseph & jules. 
I want my own things. 
How I lived them & give me my memories, 
how I waz when I waz there. 
You cant have them or do nothin wit them. 
Stealin my shit from me don't make it yers. 
Makes it stolen. 
Ntozake Shange, Auszug aus "Somebody almost walked off wid alla my stuff", aus dem Theaterstück For Colored Girls Who Have Considered Suicide When the Rainbow is Enuf (1976)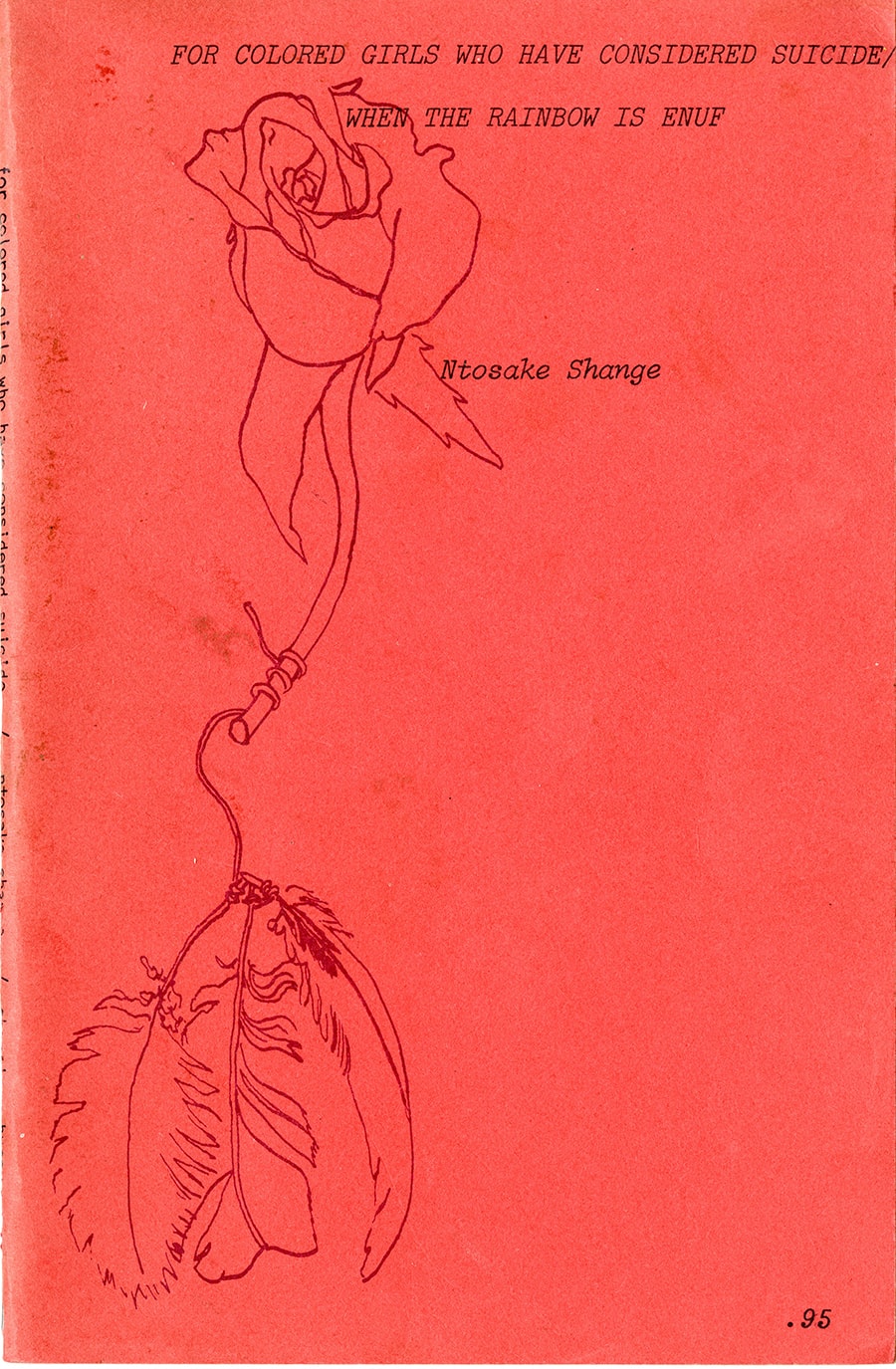 "Let the texts speak for themselves" - Bericht der Teilnehmerin Katharine E. Wilson:
"Martin Luther King Jr. Day, falling on the third Monday of January, was signed into law as a US federal holiday by President Ronald Reagan in 1983, and was first officially observed by all 50 states in 2000. Growing up in a predominately white community in the United States, I attached little personal significance to the day aside from the joy of a three-day weekend. However, as I got older and learned more about African American history, the Civil Rights Movement, and King himself, the holiday began to feel painfully performative, a symbolic gesture that rang increasingly hollow with each passing year. A federal holiday honors King in name, but what of his fight for lasting, systemic change of the racism so deeply embedded in US society? How can the federal government claim to praise King while the very protections he championed (such as the landmark Voting Rights Act of 1965) are being constantly legally and ideologically eroded and Black Lives Matter is still considered a controversial statement?
On January 17th, 2023 (the day following MLK Day), students of the Uni Graz gathered at KULTUM to enact a very different kind of performance. At an event titled Hear the Voices, students of the proseminar 'Black Writing Matters' took turns introducing and reading pieces of Black writing from the 1700s to today. The room was austere and darkened, with the speakers (and their words) occupying the spotlight. As Professor Roberta Maierhofer, director of the Center of Inter-American Studies at the Uni Graz and professor of the course, stated at the event's opening, the goal was to let the texts 'speak for themselves.'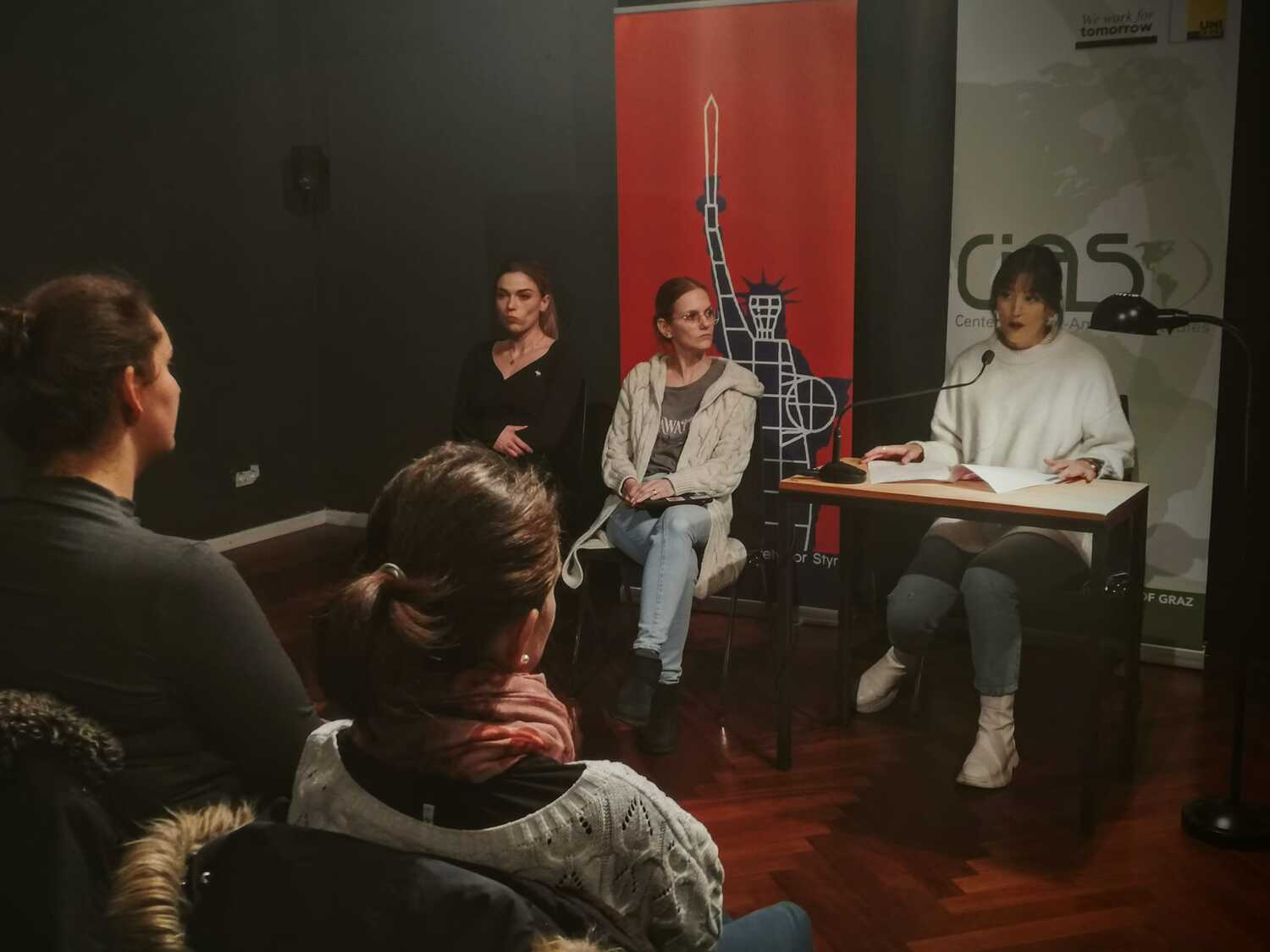 And speak they did. Over 20 different students stepped into the light to read aloud pieces from diverse genres, authors, and time periods. The varied melodies of speech, whether sure or stumbling, tragic or humorous, practiced or casual, all served to affirm the same purpose: there is power in a voice. Despite of (or, one could argue, because of) the painfully inescapable history of slavery and violent discrimination against the Black community, the lyricism and beauty of the texts left the listeners itching for the next speaker to begin. Located in a former monastic oratory, this event perfectly underscored the role literature can share with prayer: to serve as a point of light in the often dark landscape of history.
As students of English and American Studies, we have spent hours focusing in on the structural details of texts, both individually and as a seminar cohort. Analyzing meter and rhyme, allusion and metaphor, has a joy and a purpose of its own. But on this day, to honor the legacy of Dr. King and all those writers and speakers preceding and following him who have ceaselessly fought for the rights of their communities, to simply hear the voices was enough."
Katharine E. Wilson
HEAR THE VOICES: BLACK TEXTS MATTER. Readings from Afro-American Authors from the 1700s to the Present
Englischsprachige Lesungen mit Studierenden der Uni Graz
DI, 17. Jänner, 15 - 18 Uhr
KULTUM [im Cubus], Mariahilferplatz 3, Graz
Eine Kooperation mit dem Center for Inter-American Studies & der Austro-American Society for Styria